You know the sensitivity of women about jewelry. Your wife, your daughter, your lover. It doesn't matter.
Jewelry everywhere, bracelets, necklaces, rings and more.
This list was created to solve this problem. In fact, it may look for women, but we think it will help and comfort more men 🙂
Here is our list of jewelry accessories we prepared …
1

CONNOISSEURS Silver Polishing Jewelry Cleaner
Silver polishing cloth. A necessary product for all kinds of watches, silver jewelry, flatware, and hollowware. The kind that women will love. It is recommended to use dry, no need to soak when using.
2

Jewelkeeper Girl's Musical Jewelry Storage Box
There is another product that women will love. Jewelry box. And music. pink fabric covered and oval shaped. Men! Not for you 🙂
Ideal for storing bracelets, necklaces, and other valuables.
We needed something on our list.
3

BB Brotrade HJO80 Hanging Jewelry Organizer,80 Pocket Organizer for Holding Jewelries(Beige)
A beautiful product to organize your jewelry. It can be used on both sides and you can store a total of 80 jewels. Each eye of it has a transparent lid, so you can inspect your jewelry without removing it. Also, it's beige color.
4

KLOUD City Jewelry Box Organizer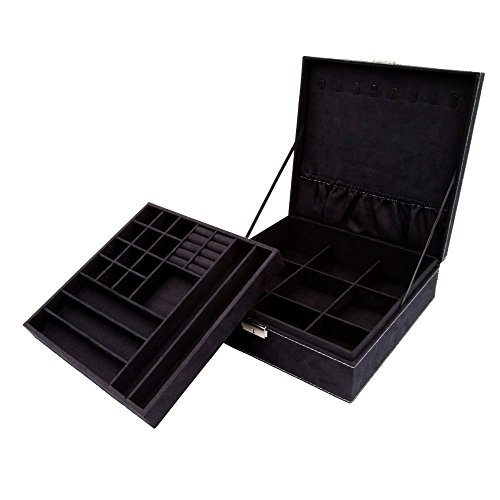 A special jewelry box offered by Amazon. Its soft texture is ideal for putting your jewelry gifts, especially on important days. There are several compartments inside, you can put your rings and necklaces in a regular way thanks to the brackets. it even has a small notch to lock it.
5

Umbra Brass Trigem Hanging Jewelry Organizer – 3 Tier Table Top Necklace Holder and Display, White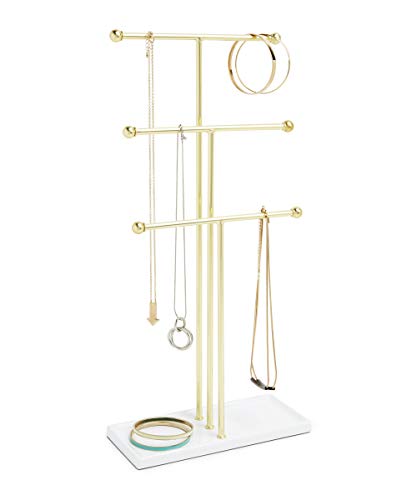 Are messy, tangled necklaces making an appearance in your jewelry box more often than you would like? Not anymore!
The three-layer necklace organizer allows you to store multiple necklaces of different lengths. It has an elegant appearance in brass color. In our opinion, this is one of the products with a special appearance in our Jewelry accessories list.
6

INVIKTUS Silver Tree Rack Tower
      The next item on our list is a jewelery organizer. but with a very nice design. Tree-shaped.
It has an antique bronze color with a vintage look. It has a solid design. You can place your own necklaces, bracelets and similar jewelry on each branch of this jewelry tree.
Did you see the little bird at the top? Cute.
7

Premium Jewelry Cleaning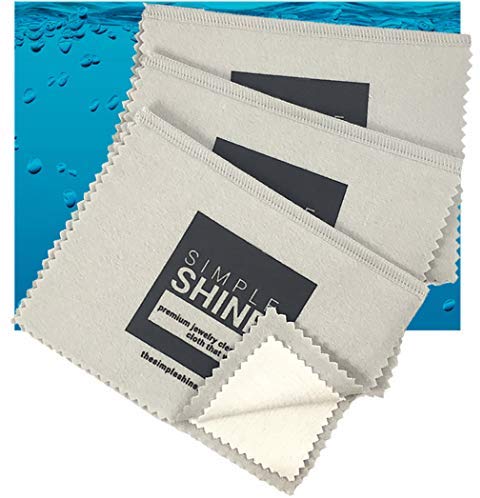 Simple Shine is a simple solution for cleaning your beautiful jewelry, watches, musical instruments, coins, antiques and more.
Thanks to these premium jewelry cleaners, you will be able to clean your jewelry without scratching or removing the original polish. A simple but useful product. There are 3 pieces of it.
8

Baost Vintage Metal Lock Wooden Storage Box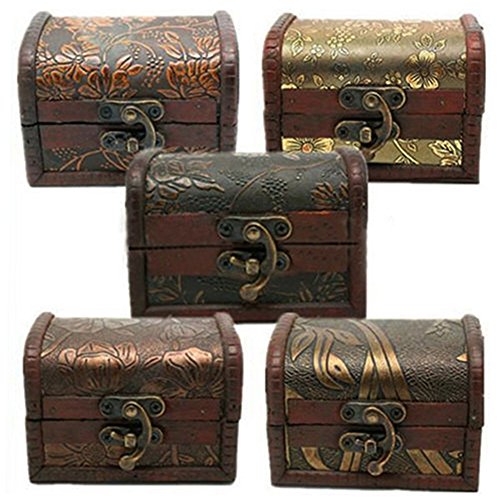 Made of high-quality wood, this jewelry box has a unique look. Designed for a classic look with a vintage pattern, it really creates a valuable image. A beautiful product that you can gift for almost anyone.
9

Valdler Velvet Jewelry Tray Showcase Display Organizer
      ?You've seen organizers in jewelers or wearers. Black, with a special look of the fabric.
We liked it frankly. You can store earrings, necklaces, bracelets, rings, watches and more with this stylish jewelry tray. There are 12 equal compartments inside.
10

Mkono Hair Bow Holder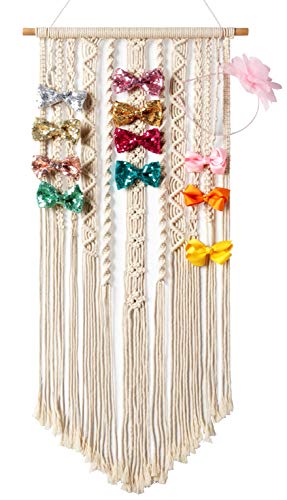 I think it's one of the most remarkable products on our list. Handmade wall hanger for organizing girls' hair bows, clips, hair caps, hair rings, and other accessories.
The long fringe design is ideal for collecting all suspended hair accessories.