I love fantasy books. Provided the quality is of course 🙂
We have compiled the best-selling books of the fantasy world for you.
We are sure we can talk about many more books. However, while preparing our list, we tried to list the best writers along with the most liked and sought books.
Targaryen fans, get this way.
Winter is coming 🙂

1

Harry Potter And The Sorcerer's Stone
2

The Vine Witch
"The vineyards of the fictitious Chanceaux Valley play home to magic, romance, and mystery in Smith's contemporary debut fantasy" The specter of savage, early European witch hunts ups the stakes, mixing real history with folklore "
author
.
" —
Publishers Weekly
Fairy Tale Fantasy by Luanne G. Smith.
Click here for other books.
3

Doctor Sleep: A Novel
Soon to be a major motion picture starring Ewan McGregor!
From master storyteller Stephen King, his unforgettable and terrifying sequel to The Shining—an instant #1 New York Times bestseller that is "[a] vivid frightscape" (The New York Times).
Is it possible not to shudder when you hear the name, Stephen King? One of the most special writers in history.
In 2013, Doctor Sleep was chosen as the book of the month by Amazon.
A book liked by 91% of users.
Click here for other books about the author.
4

Storm Front (The Dresden Files, Book 1)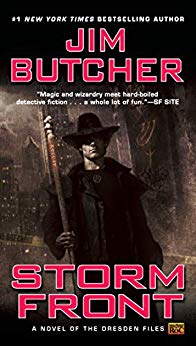 "A great series—fast-paced, vividly realized and with a hero/narrator who's excellent company."—Cinescape
In the first novel in the #1 New York Times bestselling Dresden Files series, Harry Dresden's investigation of a grisly double murder pulls him into the darkest depths of magical Chicago…
5

Harry Potter and the Chamber of Secrets
6

It
Stephen King's terrifying, classic #1 New York Times bestseller, "a landmark in American literature" (Chicago Sun-Times)—about seven adults who return to their hometown to confront a nightmare they had first stumbled on as teenagers…an evil without a name: It.
Welcome to Derry, Maine. It's a small city, a place as hauntingly familiar as your own hometown. Only in Derry, the haunting is real.
Click here for other books about the author.
7

The Shining
Jack Torrance's new job at the Overlook Hotel is the perfect chance for a fresh start. As the off-season caretaker at the atmospheric old hotel, he'll have plenty of time to spend reconnecting with his family and working on his writing. But as the harsh winter weather sets in, the idyllic location feels ever more remote . . . and more sinister. And the only one to notice the strange and terrible forces gathering around the Overlook is Danny Torrance, a uniquely gifted five-year-old.
Click here for other books about the author.
8

A Game of Thrones: A Song of Ice and Fire, Book 1
Winter is coming. Such is the stern motto of House Stark, the northernmost of the fiefdoms that owe allegiance to King Robert Baratheon in far-off King's Landing. There Eddard Stark of Winterfell rules in Robert's name. There his family dwells in peace and comfort: his proud wife, Catelyn; his sons Robb, Brandon, and Rickon; his daughters Sansa and Arya; and his bastard son, Jon Snow. Far to the north, behind the towering Wall, lie savage Wildings and worse—unnatural things relegated to myth during the centuries-long summer, but proving all too real and all too deadly in the turning of the season.
Click here for other books By George R. R. Martin.
9

The Hobbit
A great modern classic and the prelude to The Lord of the Rings
This charming pocket-sized edition contains the complete unabridged text and features the original cover illustration, painted by
J.R.R. Tolkien
himself.  The perfect gift for little Hobbits everywhere!
10

1984: New Classic Edition
With extraordinary relevance and renewed popularity, George Orwell's 1984 takes on new life in this hardcover edition.
"Orwell saw, to his credit, that the act of falsifying reality is only secondarily a way of changing perceptions. It is, above all, a way of asserting power."—The New Yorker
George Orwell is a special author and his books are so valuable that you can make a collection from them. Now, you can click for other books about him.
11

A Dance with Dragons: A Song of Ice and Fire, Book 5
In the aftermath of a colossal battle, the future of the Seven Kingdoms hangs in the balance once again–beset by newly emerging threats from every direction. In the east, Daenerys Targaryen, the last scion of House Targaryen, rules with her three dragons as queen of a city built on dust and death. But Daenerys has three times three thousand enemies, and many have set out to find her. Yet, as they gather, one young man embarks upon his own quest for the queen, with an entirely different goal in mind.
Click here for other books By George R. R. Martin.